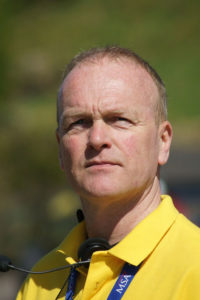 Dear Member/Competitor
A very happy new year to you all, may I take this opportunity to wish you every success for the coming season I am sure preparations are well on their way.
Some of you may already received your licences for this new year I would like to point out two changes in the MSA Year Book (Blue Book as it is more commonly known) that may affect some of you with regard to licencing and all of you with regard to entry declarations.
I have copied them below to save you digging out the book, should you have any questions please speak to your club representatives.
I look forward to seeing you at an event this season, all the very best
S7.1.5.1
Any driver competing in a Racing or Sports Libre car of more than 1100cc or equivalent forced induction , with the exception of pre' 1994 Formula Ford 1600 in compliance with the period Ford regulations, must hold a National a or Race National A Licence (H.16.1.1), unless the car is currently licenced for use on the public highway and competes in the event in a road going condition
S7.1.6
Competitors must declare on their entry forms whether or not they have ever held a valid RTA licence. Competitors who have never held a valid RTA licence and who do not have any qualifying signatures towards upgrading their competition licence on their upgrade card may be specifically observed at the event.
(a) any competitor whose vehicle is not self starting at any part of the course must declare on their entry form the method of operation together with a detailed starting instruction
Tim Thomson
Chairman